Internet truck stops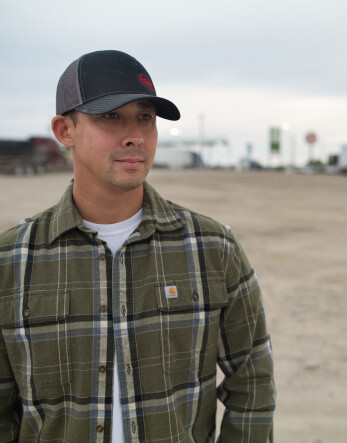 Modern technologies provide us with easy access to different sources of information. Today you don't need to spend the whole day trying to get new offers or clients in almost every sphere. And here we will speak about technologies' influence on the transportation sphere.
The leading competitor
Truckstop.com is a widely known and commonly used load board on the internet, providing up-to-date information to different sides of interest:
Shippers. Here they can get access to new partnerships as well as helpful tools to make their business operations easier and more effective;
Carriers. This is best way to check and find appropriate loads offer, improve transportation management solutions and always be one step ahead of the competitors;
Brokers can find trustworthy partners and carriers to make sure their business runs smoothly and properly. Plus, they will have an opportunity to cover their loads much quicker.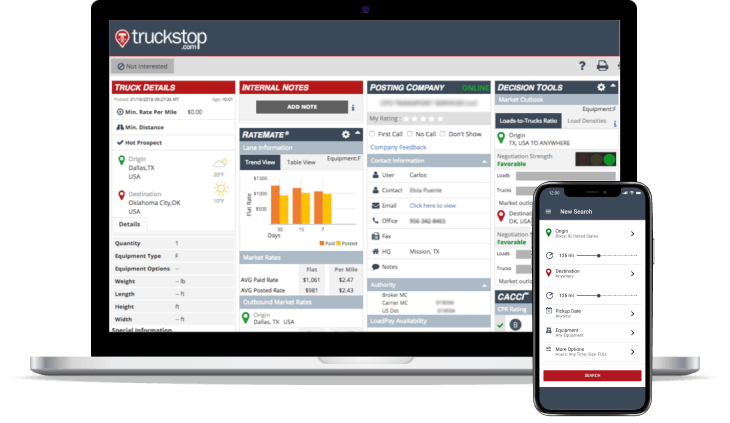 Truckstop internet source was founded 25 years ago and during these years got the reputation of the most reliable and irreplaceable tool among professionals in the transportation industry. It assisted in making a great number of fright matching solutions for all the participants. Moreover, this online service allows you to check all the available loads the particular company may be interested in.
It should be mentioned that here we will speak about Truckstop.com which is just a part of a huge Internet Truckstop Group including uDrove, Roady's Truck Stops, D&S Factors and some other subdivisions. All these brands are intended to improve the transportation industry realities and provide more freedom for each side.
Detailed overview of the internet Truckstops products
1) For shippers this platform provides a full range of tools to make more profit in a quicker way. For example, Rate Analysis tool is aimed to cover your costs in the most reliable and at the same time competitive way so the management team will be able to make appropriate solutions at every particular situation. SaferWatch product will give you additional monitoring and controlling functions to be sure you can trust your carriers. Finally, the internet Truckstop load board in this case gathers all the necessary information about the current loads available. Depends on your goals you can choose one of three packages:
- Basic one allows you to make load postings and search for offers;
- Advanced package additionally provide carriers performance rates;
- Pro version is highly recommended for huge companies with a variety of activities and partners. Here you can have Load Insights, real-time information, free load tracking and all the benefits of previous packages.
2) Brokers can enjoy such advantages of the internet trucking system as Pay tool which simplifies the payment process giving you more time for real deals. SaferWatch in this case is also considered as a helpful product to check which carriers are more compliant to your needs. And, of course, Rate Analysis is irreplaceable in a broker's decision-making process as it declines the risks and provides relevant data.
3) Using an internet truck resource provides the professional carriers with a Factoring tool. It's making the cash flow much faster and more efficient as now there is no necessity to wait for the payments for a month – the system will pay as soon as you finish your delivering service. Modern electronic payrolls, IFTA and other daily documents can be handled online, helping you to get rid of endless paperwork.
Of course, any new tool requires to be checked by the company to make sure it fully fits its interests and can be easily and smoothly implemented. For this purpose, Truckstop provides its demo version adapted to every participant's needs. It is free of charge and giving a clear idea what this service is about and what opportunities it is giving.
Trucking the internet helps to cover most of the risks and guarantee the quicker and better business solutions. Market analysis and forecasting together with regularly improving technological tools will turn each decision-making process to the successful and profitable results. All together it will help to run a prosperous business and contribute to the economic growth of the country.