Car transport bidding
When we speak about vehicle shipping, we hardly ever think about what is behind it. However, the whole process is rather complicated, and it consists of several milestones, of which car transport bidding is one of the most crucial steps. We have prepared this article to provide you with enough information about car transport service bidding and to make you understand how it all works.
What is a load board in bidding wars car transport?
Most customers who transport vehicles don't even guess that most businesses use a load board, which makes their work in the industry more effective. So what is a load board?
When you need to move your vehicle, you are more likely to work with a broker. This is a shipping company which will arrange the transportation for you, but it doesn't do the actual move of the car. Brokers work as mediators between the customer and the carrier. The latter is the company which actually delivers your vehicle from point A to point B.
As a rule, brokers use a load board in their work. This is a listing of vehicles that need to be transported. Then carriers start the car transport bidding process, trying to offer the best price for the shipping. The customer can accept the bid or let the process continue. Generally, all listings are placed on a special car transport bidding site, where actually bidding wars car transport take place. uShip is one of the most popular marketplaces which you may have heard about.
How to compare bids?
When you have found a reliable car transport company bidding site, you should be aware of some important points.
Before making a deal with any company you should contact the shipper directly and find out more about their pricing policy and service quality. We recommend getting in touch with multiple companies in order to be better prepared.
When communicating, pay special attention to the way the company's manager speaks to you, and how he or she answers your questions. If the staff aren't polite and know nothing about customer-oriented business, keep away from this shipper.
When surfing the car transport bidding site, see how they deal with negative reviews if any. Take into consideration what other people say about the company.
How to choose the right car transport company bidding site?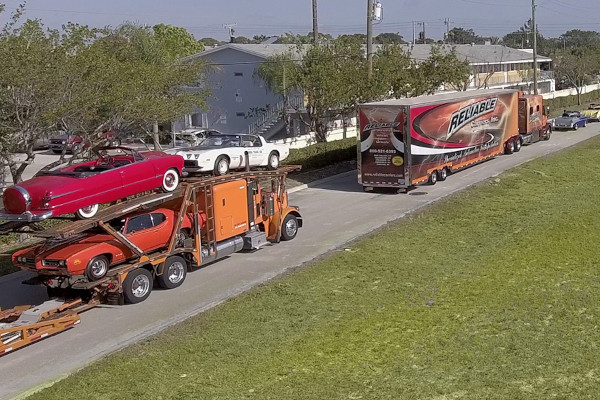 We have prepared a list of things you should take into account when choosing the right car transport bidding site. Find it below:
Experience. Look for a large company which has enough experience in the sphere of car transport service bidding. You will hardly want to trust your vehicle to a shipper which has transported only a few cars and is a newbie in business.

Registration and license. Never agree to work with a company that cannot provide you with any adequate information about their registration and license. Choose only those shippers which have all the necessary permits to do the transportation.

Insurance. Try to find relevant information about insurance coverage at the car transport company bidding site. If you don't get anything, contact the company directly and ask them questions concerning the coverage plan and additional options for insurance.

Good selection of services. The more options for delivery you find on the company's website, the better. Work with a company that is ready to adapt to your needs. As a rule, such brokers possess a large network of carriers which operate all over the country and are ready to offer different types of services. Bear in mind that flexibility is always a good trait.
We hope that the information provided above has shed light on bidding wars car transport, and that now you will be able to choose the right company with the best service.