Tips to arrange the cheapest car transportation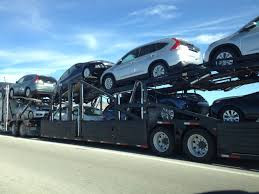 The internet made it much easier and faster to do research and to find out what is the cheapest way to transport a car from state to state. At least you may think so.
The issue with a car's delivery is that the final price you will need to pay consists of a great number of components and can vary from the initial one you agreed on. To avoid such frustration, you need to make sure you choose reliable car transportation.
The ways to make the best deal
Open transportation. It is shown as the basic, cheap car transport quote on many websites and considered as a cheap way to transport a car. Of course, you will need to do a deep cleaning of your vehicle upon arrival as it will not be protected from birds, flies, snow, rain and other circumstances even if the cars will be covered with an overlay. Otherwise, agreeing with enclosed transportation you are automatically adding 60 percent to the price.
Early reservation. This is not that widely known but one more the cheapest way to transport a car across the country. Normally the carriers have to plan their routes so the earlier you make an order, the best arrangements the company can make. To attract customers for an advance reservation they provide a cheap transport for a car in comparison with a normal one.
Multiple quotes. This means you need to start discussing the price with several companies to make sure you will make the best deal possible. Many specialists recommend avoiding the cheapest companies on the market. As we know, free cheese can be only in a mousetrap, so you need to be alerted and avoid any possible cheat. It also can be useful to apply for a locked-in price so you will be sure that in the end the carrier will not turn the cheapest way to transport a car into the most expensive one.
No door-to-door service. Despite its popularity, the comfort may cost you too much. For example, if the final destination is in a remote from a big city place, it may make sense to pick your vehicle up on your own from the company's terminal. It may save you hundred dollars with just one-two hour drive
It's important to know that the average cost of the car shipping is about 710 USD for an open transportation and 1,120 USD for an enclosed one. Knowing this and taking into consideration the size and the weight of your particular vehicle as well as the distance, you may approximately plan your budget and to search for a company that fits it.
Top car transport company to choose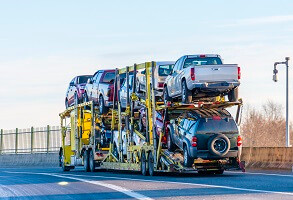 Looking for the cheapest car transport services it may have sense to take into consideration the most popular and famous carriers as they have a great number of satisfied customers. Otherwise, they would not stay popular any longer.
It's hard to name the best car transporting company overall as many of them have their advantages and disadvantages and some of them may be more important for you while less essential for others.
According to recent research, most of car's owners give priority to such carriers as Easy Auto Ship, Bargain Auto Ship, American Auto Ship, AmeriFreight and many others.
A cheap car transport can still be secure, reliable and fulfil (in some cases even exceed) your expectations. The main thing you need to do is to check in advance the carrier's reputation and make quite a detailed research in regards to the quote. It's also highly appreciated if you leave your feedback afterwards, either the good or bad one. It will help to make sure that companies have the reputation they truly deserve.