How to choose the best car transporters services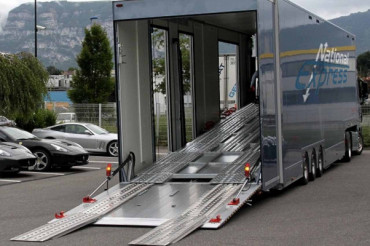 You will hardly ever think about the peculiarities of vehicle shipping, until the moment you need to transport your own car from point A to point B. As soon as you find yourself in such a situation, you will start thinking about the best way to transport a car. When you start researching the issue, you will find out that this is a rather hard task to choose the best car transport company.
In order to find the right shipper, you should first make out how it all works. In order to help you with this difficult process, we have prepared the information below. Once you've finished reading, you will realize that everything isn't as painful as it seems.
What's the best way to transport a car?
There are several methods to ship a vehicle from one state to another. Let's see what their advantages and disadvantages are and what is the best way to transport a car.
Driving the vehicle on your own
The first thing that may come to your mind is to drive the car on your own. But we recommend you to think twice before choosing this option. Although driving the car can seem the cheapest option, it may be rather stressful and tiring.
Just imagine that you will have to drive thousands of miles. This can take a lot of time and effort. You may end up exhausted and tired, especially if you have to take your pets or kids with you.
As for the lower cost of this option, it's also misleading. When you are behind the wheel, you should consider not only the fuel cost, but also the money you spend on lodging, food, and other road expenses.
Hiring an independent driver
And what if you hire a driver to transport your car? At first sight, it sounds okay, but if you dig deeper, you'll see that there are a lot of pitfalls. First, this means that you will have to entrust your vehicle to another person. Thus, you should be sure that this person is a skillful driver to have peace of mind. What is more, this will add unnecessary mileage to your vehicle and will have a negative effect on its wear and tear. You may not feel it at once, but in the future, you will have to spend money on vehicle maintenance.
On the one hand, hiring a professional driver may save you time, but on the other, it will cost you a lot of money.
Working with a shipping company
If you want your vehicle to be delivered timely and safely, working with a shipping company is the best way to transport your car. The shipper will take full responsibility for delivering your vehicle safely and securely. All you will need to do is to choose the best car transporter to trust your vehicle. Read on to know why this is the most attractive option, and how to select the right shipper among all available offers.
Why should you choose to work with a shipping company?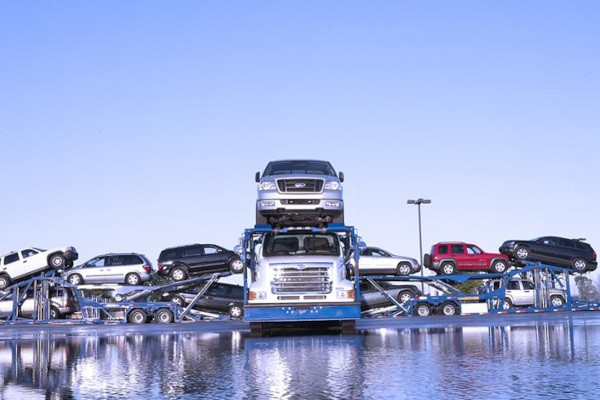 There are a lot of reasons to choose a shipping company above all the other options of vehicle transportation.
First, it is the best car transport service from the point of view of cost, since it is less expensive than other methods. Driving the vehicle on your own is time-consuming, stressful, and tiring. Choose car transport best instead and relax. You can solve other issues related to your move and forget about all that hassle connected with the transportation of your vehicle.
When you move your vehicle with the best car transporters, you can have peace of mind just because you have insurance and the company provides certain guarantees. What is more, you don't add mileage to the vehicle when it is transported on a trailer, and the move doesn't affect the wear and tear. You can be sure that you will get the car exactly in the same condition as you left it when you ship it with the best car transport services.
Select top-notch car transporters online with expert guidance. Ensure a smooth move for your vehicle. Additionally, access trusted healthcare via online doctor service.
If you need to transport multiple cars to another state, no other option is as good as shipping it with the best car transport business. Auto carriers can accommodate up to 10 vehicles, and you will hardly manage to drive two cars to another state at a time.
How do you know that the company is the best car transporter?
All the best car transporters know for sure that satisfied customers are the key to success. Therefore, they will do their utmost to deliver high-quality services timely and the way you prefer. However, there are still some points for you to pay attention to before making a deal. Find the most important issues that we have prepared for you with the help of SEO services below:
The best car transport service should be registered in accordance with all the requirements. Check the company's MC number and DON number.

A reliable transporter should be insured. Clear up what exactly the insurance covers, and if it's insufficient don't hesitate to ask for extra coverage.

The best car transport services are flexible and customer-oriented. Choose a company that can fit your requirements and budget.

Don't forget about experience and reputation. The best car transport company will hardly have a bunch of negative reviews. So look through Google Reviews and visit Better Business Bureau to check the shipper's ratings.
As you can see, choosing the best car transporter can take a bit of time for you, but your peace of mind is undoubtedly worth it.