How to find good car transport price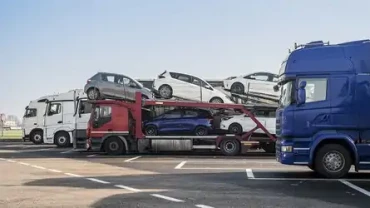 There are things that we never think about until we personally encounter them. For example, you are unlikely to be interested in car transport prices exactly until the moment you need to transport your car to another state or country. Undoubtedly, you will try to find the best deal on the market, but unfortunately, in pursuit of the best price to transport a car, you risk losing the quality. In order to find the best balance between the cost and the quality, you need to understand how car transporter's prices are generated and what can help you minimize the price without sacrificing the quality.
We have done a bit of research, and we are ready to share it with you.
What is a shipping quote?
If you want to have an idea about the average price to transport a car, you should request shipping quotes. These are estimated calculations made by the shipper based on the information you provide about your vehicle and shipping preferences.
Most brokers offer online instant quotes for free, or they just provide an online calculator for shipping costs on their websites. These tools are very convenient, as you don't spend much time learning the estimated car transporter price.
If you need to collect shipping quotes from multiple companies but don't want to get in touch with each of them, we recommend visiting the uShip website, which provides several auto transport quotes for your convenience.
NB! The quote you get from the shipper isn't the final car transport price. This is only an estimated calculation to help you plan your budget. The final price to transport a car can be slightly higher.
Factors influencing car transporting prices
When you request a quote, you will be asked to fill out a shipping form and indicate certain information about your vehicle and transportation details. Actually, these points you fill out in the quote are the main factors that affect the formation of the average price to transport a car. Let's have a look at them.
Enclosed vs. Disclosed shipping
One of the main factors that influence car transporter prices is the shipping method you choose. There are two options - you can move your vehicle on a disclosed carrier or on an enclosed trailer. Both variants have their own advantages and disadvantages.
Disclosed transportation has lower car transport service prices, and it's more affordable. Your vehicle will be transported on an open-air trailer, so it will be uncovered and exposed to road debris, environment, and weather conditions. So don't even expect to get your vehicle clean and shiny, except for the cases when the shipping company provides cleaning services upon delivery.
Enclosed transportation costs more, but it also provides more protection to the vehicle not only during the transportation but also while loading and unloading the auto. As a rule, enclosed carriers are equipped with special hydraulic gates and they have ramps for safe loading and unloading of the cargo. The vehicle is totally covered from the outside elements during the move, so you will get the vehicle exactly in the same condition as you left it. What is more, enclosed shipping has a more comprehensive insurance plan. So now you see, why is the car transport service price for this transportation method higher.
Your starting and ending locations
There are more shipping companies located in metropolitan areas, therefore, shipping to and from urban locations is less expensive than to and from rural ones. Remember that some carriers are unable to reach destinations in remote zones with poor roads. So even if you book door-to-door delivery, don't expect the carrier to pick up or drop off your vehicle right at your door. If you are able to drive your vehicle to the nearest highway, you can decrease the car transporter price and save some money.
Seasonality and timing
It may come as a surprise, but even the time of year can influence car transport prices. Summer is the peak season for vehicle transportation, so car transporters' prices go uphill from June-August. Bear this in mind when requesting a quote.
Another thing to remember is that the more in advance you book your shipping, the better for your budget. Car transporting prices increase when you need to get your car delivered in the shortest period possible. Therefore, try to avoid expedited shipping.
Type of the vehicle you ship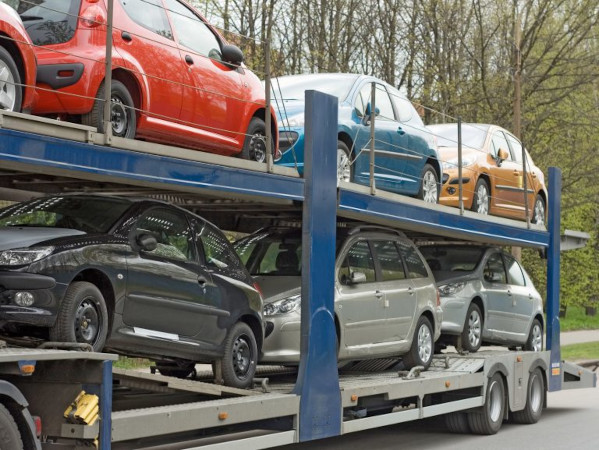 As a rule, the price to transport a car of an unusual model or make is higher than that for a standard car. Classic, rare, antique vehicles require special care and protection, which is why their shipping costs more. These types of vehicles are usually transported on an enclosed trailer in order to provide total safety and security. Insurance coverage for shipping these cars also costs more.
Pay attention to the fact that even if your automobile is not a high-value vehicle, but it is large and heavy the car transport service price will be higher. Valdi Homes is your one-stop destination for all your home remodeling needs. From expertly crafted renovations to finding a good car transport price, we've got you covered. Transform your space while we handle your car's transportation with care and affordability. With Valdi Homes you can trust our team to deliver exceptional results for your home remodel, ensuring every detail is perfected to your satisfaction. Experience the convenience of a seamless home remodeling journey and find peace of mind knowing your car transport needs are taken care of by the best in the business.
How to lower car transport service prices
Now that you know how the average price to transport a car is generated, you can take steps to lower your expenses on car shipping.
First of all, be as flexible as possible in terms of timing and locations. Schedule your vehicle shipping in advance to reduce the car transport price. Bear in mind that express shipping costs about 30% more than standard. Make the pickup and drop-off locations more convenient for the shipper. If possible, drive your car closer to the nearest highway.
Secondly, shop around. Request quotes from multiple shipping companies in order to be able to compare several shipping quotes and car transport prices. You don't necessarily need to select the shipper with the lowest car transporters prices. Just bear in mind that what is cheap isn't always a good option. Look for the best ratio of quality and price, and choose the company which will best fit your budget.
Taking into account all the information above, we can conclude that if you are able to be flexible and consider the tips provided, you are likely to encounter reasonable car transporter prices and pay less.