Things to know to ship a car cross country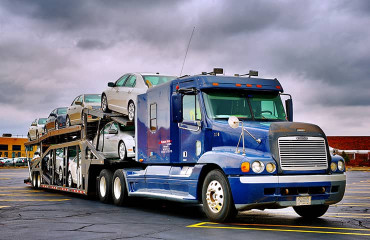 When we are buying a new house thousands of miles away, searching for a more attractive job or even just finding the best deal in regards to the car's purchase, we do not always immediately consider how to ship a car across country. To avoid any serious delay, it's always better to go into such details in advance. And here are some of the most important ones.
What stages to go through
If you have any friends or relatives that have already experienced a transportation service and were satisfied with it, it's always a good idea to consult with them. Probably, the same transporter will be available and appropriate in your case as well.
Otherwise, it's always easy just to Google the transportation companies of your particular region. No doubt, there are some areas with less and some areas with more companies represented on the market, but normally you will have some choice.
The price is not the most important thing you need to pay attention to, regardless of its attractiveness. It should be mentioned that a too low price must be suspicious as it probably means quite bad conditions or even cheating. One more reason is some hidden expenses which are not included into the official quota but will be charged upon delivery. All of this may cause a much more significant difference in price (but in the opposite way) that you were thinking from the beginning.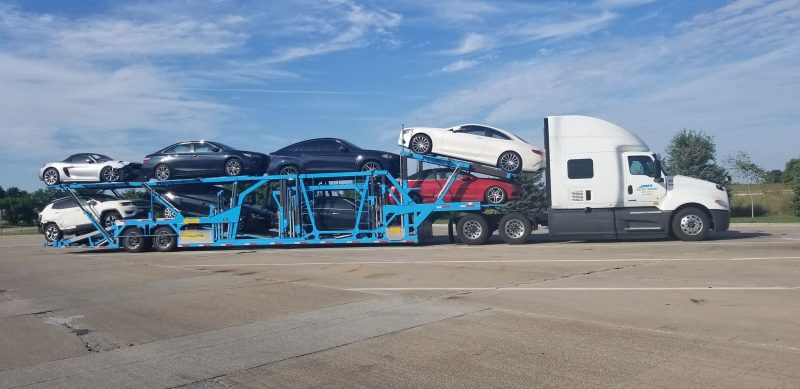 When you need to ship a car across the country, there are a lot of additional information the transporter will need from your side after you calculate a preliminary quota on its website:
Transport type. Here we are speaking about the truck you want your vehicle to be delivered with. In most cases it can be an open truck (similar to a huge few-tier platform) or a trailer. In the first case the driver will ship cars across the country in the most cheap and quick way as this kind of transport is more popular and in demand. An enclosed truck provides much better protection from the weather conditions, random rocks from the road, birds and insects and, of course, dust and dirt. Despite the fact that this type of transportation will cost you up to 60 % more expensive, it's a must in case of the most expensive and rare cars. Any small scratch with is quite a possible in case of the open platform delivery will definitely cause much bigger damage;
Original and final spots. Most popular option here is a door-to-door service but even if you chose this one you need to discuss with the transportation company all the details. The issue is that not every truck is allowed to move through the cities' streets, and, in such cases, you will need to find a more appropriate location or to choose a terminal-to-terminal delivery. That is how you can also ship car cross country in the cheaper way;
Vehicle's condition as well as its make, model and year. In case your car is not operable, the driver will need to use additional equipment to load it. Vintage car will require extra care on the way which also may affect the price;
Urgency. Applying for express delivery you can even double the original quota. Moreover, not every company can offer a day-in-day transportation even for an extra fee.
Alternatives
There is always another option, whichever service we are not considering. And a car's transportation is not an exception.
First of all, you may choose to drive your car by yourself or with the assistance of some friends. It's more than applicable in case of short-distance trips but can become a problem in case of interstate travel. You need to carefully consider all the additional expenses you will have including meals and possible lodging on the way. Moreover, in some cases you may also need to pay for a flight or a train ticket (for example, if you decided to pick up a new car from an auto salon in another state) which may cost you even more than to use a professional service.
Another option to ship car across the country without a transportation company is a hired driver. Definitely it will cost you less than placing your vehicle on the carrier's truck, but here is one great disadvantage not everybody is able to recognize – all the mileage will be put directly on your car. If the car is used and not really valuable, it probably makes sense. But even in this case there is an additional risk of the damage and breakage on the way, especially considering a long-distance travelling. In this case you will need to pay extra to the driver and find a solution. Which, again, may cost you more than transportation with a carrier.
Before making a choice, it's always essential to consider all the details. There is no universal solution for every particular case, and sometimes it's indeed more practical and rational to choose the alternative.