Vehicle shipping enclosed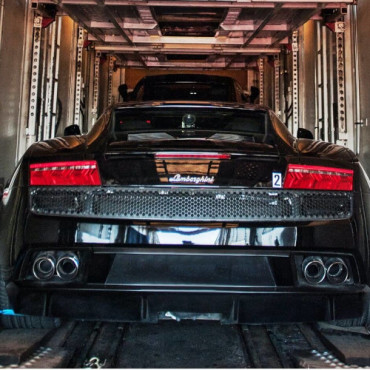 Features of open-air and enclosed shipping vehicles.
When you need to send a regular car that is not an antique or old model, then the most optimal solution would be transportation on an open-air trailer of the truck. This type of delivery is considered inexpensive and attracts everyone. Nevertheless, enclosed trailers have their own advantages that are difficult to ignore. In fact, what does open or enclosed mean when shipping a vehicle? Here are the differences between two varied shipping methods:
The open truck is most popular among those who want to carry out the delivery of their vehicles over a long distance. These trucks are quite common on major highways. On such a trailer, about 9-10 cars are rolled on in two levels and everyone can observe them. These trucks can be easily found for delivery and are attractively priced. This truck is exposed to all environmental influences and in some cases this fact can lead to damage to the transported vehicles. Due to several cars shipped at the same time, as well as stops for unloading each of them at the delivery point, you have to spend more time waiting to pick up your car. Sometimes it takes several weeks.
The enclosed trailer vehicle shipping provides complete protection from the effects of ambient weather conditions. In case of storms, torrential rains with hail and snowfalls, such a trailer type is very reliable in terms of the transported vehicle. However, this protection is quite expensive compared to open trucks.
Such carriers deliver about four or five cars per trip, and sometimes less, which allows customers to receive them faster upon arrival at the site. When an expensive car is available, it is still better to do the vehicle shipping enclosed for safety. In closed transportation, only a few cars will be together, but no more than 7 units.
Enclosed vehicle shipping quotes.
Compared to open transport, an enclosed trailer vehicle shipping is usually 40-60% more expensive. Here is the cost of a closed-door delivery of a Toyota Camry from Utah to Missouri over 1,100 miles after requesting rates from five trucking companies. On average, enclosed delivery is $420 more expensive than open delivery. The calculation of enclosed vehicle shipping quotes for a trailer is the same as for open delivery, only with a difference in a higher price of 30-40% per route. With standard vehicles, short trips of up to 500 miles will cost about $710, medium ones from 500 to 1,500 miles will cost about $930, and long journeys over 1,500 miles will cost at least $1,180.
Naturally, the question arises, in what cases to use the more expensive enclosed shipping? If your car is a major investment for you and therefore you are concerned about its safety and safe delivery along the route to the final point, then when is it better to pay for enclosed transport?
When you have a fairly valuable rare car, which was assembled before the 70s, and the acceleration speed to 60 miles per hour is made in no more than 3 seconds, then in this situation, enclosed transportation is quite desirable. Enclosed trailers serve one purpose — to keep an authentic car in its original form, protecting it from environmental influences and emergencies on the road. Thus, your car will be limited from possible problems by the walls of a truck in the company of several of the same "lucky ones" and will not undergo unnecessary tests along with 10 other cars on an open platform. And after transportation, you don't have to repair scratches and dents that sometimes happen.
Quite often, expensive cars with sports parameters have a small ground clearance. On the road, such cars can damage the bottom by driving at high speed over any unevenness in their path, and this is highly undesirable, given the cost of repairs. Likewise, it is possible to damage such a vehicle by trying to roll it onto an open-air trailer of a truck. And this can happen even before the start of transit in the process of loading all the cars. Some carriers have special hydraulic lifts in their closed trailer trucks for loading low clearance vehicles. Therefore, each time you request a dependable shipping quote for an enclosed vehicle, you should clarify the availability of such gear. In fact, for vehicles with low clearance, transport in an enclosed truck is the single best choice.
The kinds of enclosed trailers.
There are two kinds of vehicle shipping enclosed auto transport: with soft walls and a hard enclosed trailer.
The enclosed soft-sided truck is perfect for transporting vehicles across the country. It protects them from branches, road dust particles and small stones that could cause minor damage. With such a carriage, your vehicle can safely avoid driving thousands of miles and keep itself clean. This option is suitable for the delivery of high-value and sports cars, whose exterior and interior decoration will not be affected by harsh weather conditions. This way you will preserve the handcrafted leather interiors and chrome-plated body parts.
Rigid enclosed transport is an enclosed truck trailer that fully protects the vehicle being transported from the dangers of road damage in transit. It will be very profitable and convenient for the owners of expensive exotic and designer cars to use the services provided by freight carriers for delivery in an enclosed trailer with rigid walls. Carriers use such trailers with hydraulic lifts to transport six vehicles into them on two or more levels. Such lifts make it easy for loading small machines at any level in a level position so that there are no leaks of technical fluids during shipment. Most enclosed hard-sided trucks are equipped with pallets that protect the vehicles on the lower level from the leakage of various fluids from the vehicles on the upper level. After the end of shipment, the car is ready for independent movement without any loss of transmission fluids and the need to refuel them.
A hard-sided truck provides even better protection than a soft-sided trailer, being more resistant to external physical effects. This guarantees complete safety on the road for your car, and also helps protect it from temperature changes outdoors using micro climate control.
Top three auto carrier companies with enclosed trucks.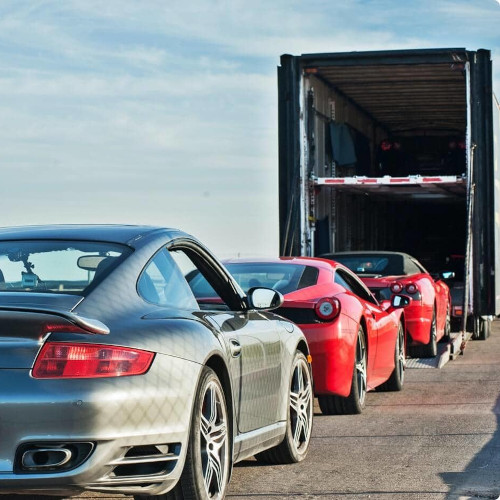 The best companies, of course, offer their customers the best possible protection when transporting their vehicles that open road carriers do not have. It doesn't matter whether you need to send your Ferrari Testarossa or Lamborghini Diablo to a retro sports car exhibition, or you don't want to worry about your good old convertible, then the procedure for choosing a reputable company for the carriage of cars by enclosed truck will always be important for you.
And here is the top three leaders in enclosed carriers:
Montway Auto Transport is always on top in general terms;
AmeriFreight as the best option for discounts;
Sherpa Auto Transport with the best service for its customers.
Experts' recommendations for enclosed vehicle shipping.
Enclosed transporters will be very useful when you need to deliver special vehicles with expensive parameters that have antique value and design features like low ground clearance. In this case, such a car will retain its original properties, as well as the nerves of its owner, gaining greater safety during transportation. Although you will have to overpay up to 60% more for shipping, it's worth it!
Despite this, the most affordable and well-known way of transporting cars remains delivery on an open-air trailer of a truck. For an ordinary car, the cost of dirt cleaning services or repairing damage after transit is quite low, unlike special cars, whose repair sometimes costs the same price as repairing a house. And therefore, the overpayment for closed delivery for special vehicles justifies itself completely.