Vehicle shipping for military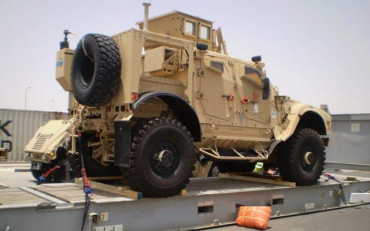 What is ​​​​vehicle shipping for military?
Military pcs vehicle shipping is a service that is specifically tailored to military personnel, whether they be active or retired. It's not uncommon to receive your PCS orders on short notice and the good military auto shipping company should make sure that your military car shipping experience is as smooth as possible. Whether your move is a cross-country relocation, 500 miles away, or even overseas. Military car shipping works in the same way as standard auto transport, however, for active military members, the government generally covers the cost of one POV shipment for PCS orders. With that said, there are certain eligibility requirements and vehicle restrictions established by the government. Not many people have plenty of extra money just lying around, waiting for the time when duty calls, and moving can be accomplished without petty concerns such as budgetary restrictions and getting the best deal. Most military auto shipping services understand and appreciate the sacrifice our country's men and women make in fighting for our freedom, and few will turn up the chance to help someone held in such great esteem. If you've done your homework and find that you prefer the service and the personal attention of one company, but their prices are 15% higher than their competition, don't be afraid to simply tell the company this flat-out. Once the military car shipping service knows you'd prefer their business, they're often going to be instantly inspired to become flexible with what they can offer you. For example, the car shipping company can offer you military discounts on auto shipping. So you can always get your military discount auto shipping to move your vehicle from one point to another.
Why military auto shipping?
Whether you are a civilian or army personnel, moving interstate with vehicles doesn't even sound easy. And it becomes more complicated when it comes to military vehicles. But there are several factors that give a little light on why military auto shipping is a blessing in disguise. Sometimes there is a very limited time before you have to report. In those cases, packing and moving without having to care about your automobile do lessen the time on the move. Secondly, you can always use the fast track process at a moment's notice. However, what matters is not all prices are covered or reimbursed during a permanent change of station, not to mention in any other type of move. With a privately owned vehicle, additional baggage such as car seats, tools, car covers etc. are even allowed.
Type of auto transport
When you're going to ship your car, you have two options available: open or enclosed car carrier. The open car carrier is the cheaper option. You can pay as much as 35% more than the average auto shipping prices for an open car carrier. An open car cartier is usually an open truck with two levels, and long enough to accommodate up to ten cars. An enclosed car carrier is usually a closed truck with just one level. It only has a capacity of up to 6 vehicles for the larger ones. In most cases, a carrier will schedule transport for half of that number for short trips, but maximize capacity for long haul ones. Because an enclosed car carrier has a lower capacity while having the same rock auto shipping prices in time, labor, and gasoline as an open car carrier. Therefore, the price per car for enclosed transport will be considerably higher. The premium can be as high as 35%, depending on your vehicle's size and weight. You can also choose expedited auto shipping military. When you select expedited shipping, your vehicle is a priority for pickup. This guarantees that your car will be picked up on a specific day that fits your availability and timeframe. Since this often requires the trucker to reschedule some of his other pick-ups, expedited shipping is offered at a premium price.
Ask for references while ​​shipping vehicles military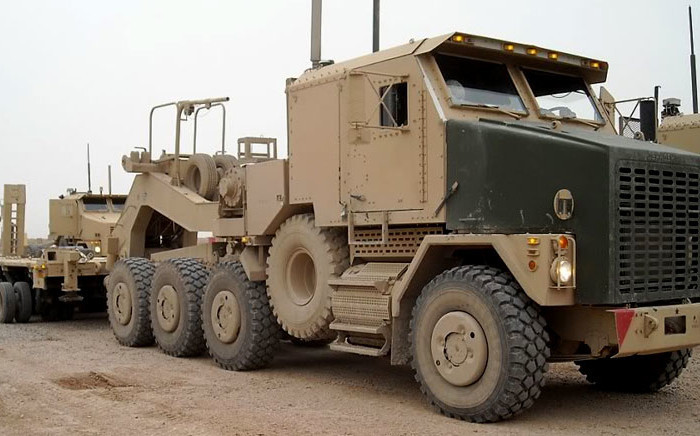 When it comes to shipping vehicle military rates, you're hardly the only one that's ever had to have some questions, and you're likely to come across a co-worker who's had a positive experience with a national chain, or even a small company located in your city. It never hurts to ask, because you'll usually end up with some valuable information especially when it comes to military shipping vehicles.
Don't be afraid to negotiate while military shipping vehicle
Similarly, negotiating is an underused skill in American society, simply because, in most cases, it doesn't always get you far. Customers assume that the bottom line is the bottom line, and businesses often present the bottom line with a "take it or leave it" attitude, trusting that many will choose convenience over saving a little extra. However, when it comes to military car shipping services, a different attitude often applies. Most services typically offer an auto shipping military discount to active members of the armed forces, usually between 10 and 15% off the normal cost to ship a car. If throwing in an additional 5% discount is all it's going to take to secure your business, which can lead to huge word-of-mouth marketing, there's no doubt it's a worthwhile investment for the company.
Type of delivery
You have two options when it comes to the type of delivery. You have to choose between terminal-to-terminal and door-to-door methods when it comes to vehicle shipping military. Terminal-to-terminal service means you have to bring your car to a designated area for pick-up by the auto transport. And your precious vehicle will be to another designated area. This is convenient for the auto carrier, and more affordable for you. Door-to-door method of shipment means that a car carrier will pick up your car at your house or anywhere you designate. And then your car will be delivered to wherever you want. This is convenient for you, but you need to pay an additional fee for such a service. In most cases, terminal-to-terminal service is more practical. This is the best option when you are shipping military vehicles. However, if you don't have enough time to go to the designated pick-up and drop-off points, or your vehicle is inoperable, the door-to-door method is definitely desirable.