Overseas car shipping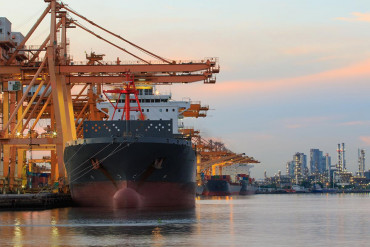 Cross-country car's delivery is not a surprising thing nowadays, especially for the USA. A lot of families and single people already get used to moving to other states both for the relocation and for holidays, and the necessity of the car in most cases is obvious. On the other hand, moving or long-term travelling oversea requires car shipping in a more difficult way. Here we will consider everything you need to know to make the whole process smoother and more convenient both for you and for your vehicle.
What you can move
When we are talking about a car overseas shipping, first of all we are thinking about more traditional vehicles like sedans, minivans, SUVs and others. What is interesting, today the transportation companies can provide almost any destinations you are interested in starting from Europe and ending with Africa and even Australia. Of course, the longer the distance, the more complex and therefore expensive will be shipping cars overseas, but at least nowadays it's possible.
Beside standard cars, some people are more interested in the delivery of their motorcycles. Considering their configuration, it's slightly a different way of transportation, but you still are able to arrange transportation of your expensive and rare Harley Davidson as well as sports snowmobile.
Finally, if you will consider any big carrier's advertisement, you can figure out that it usually says that they are dealing with any size of the car for shipping overseas. And you can make it happen even in case of the huge and massive motorhomes, trailers and even buses. That is how a relocation can be considered as a much easier and convenient procedure if you are choosing shipping a car overseas – you can fill it with any belongings and most carriers can also provide you the whole container for more massive furniture.
What you need to check
First of all, before arranging overseas car shipping, you need to make sure that the carrier you are choosing is eligible and has an appropriate certification. In this regard the transporter should have an approval provided by the USA Federal Maritime Commission. For example, if to visit a website of the Ship Overseas Inc., you will find all the necessary information directly on the main page.
Also, you need to check the background and the history of the transportation company. Thus, young companies can provide you with lower prices but it's always highly recommended to give preference to the more experienced carriers for overseas shipping car.
The conditions of the contract are also significant. In comparison with more traditional and shorter deliveries, an overseas shipping cars process requires a lot of the appropriate documentation to make the process legal both at the original country and at the destination. You as the car's owner may not know all the details and necessary papers that need to be provided, that is why it's crucial that the carrier will take all the responsibilities in this regard.
Also, you need to check the insurance policy as it may suddenly occur that the insurance coverage is eligible only in the USA and you will need to make an additional one for the whole route.
There are a lot of hidden aspects in regards to the car shipping oversea, that is why you should carefully check all the options and choose the carrier with a pretty good reputation and positive reviews from various international clients.
Therefore, when choosing an appropriate transportation company for the car's shipment across the world it's important to pay special attention to the following main features:
Price. Of course, relocation itself includes significant expenses, and the price for the car's delivery should be first of all attractive. That is why you need to carefully consider and compare at least 3-5 offers from different companies as some of them can provide a truly essential discount to some group of the customers. Nowadays we can see a great competition in every sphere of life, and transportation service is not an exception. Moreover, a high price is not always a synonym to the good quality;
Reliability. Regardless of the fact how much your car costs, you should be sure that it will be delivered in safe and timely manner. Some new and inexperienced carriers can cause more uncertainty in regards to the period of the delivery and have fewer destinations' ports. You can easily find the rating and feedback from the previous customers in regards to the fees already included in the quota (which will help you to avoid some unnecessary or hidden expenses), Customs Clearance, the estimated waiting period of time as well as the customer service overall.
In regards to the price it should be mentioned that traditionally for the oversea shipping it's somewhere between 900 USD and 2,000 USD. Of course, there are a lot of factors which can significantly affect the final quota. Thus, if you are requiring an express delivery, it may cost you even a double or triple price. Traditionally, you can expect your vehicle to be delivered during 60 days. Another significant factor is how you are planning to deliver your car to and from the port – such additional services can also influence the price.
Options for the shipping cars oversea
Likewise with the more traditional auto transportation, shipping car overseas can provide you with a couple of options which have different prices and different levels of convenience. In most cases you will have at least two choices:
RoRo, or Roll-on/Roll-off. This is normally a most common and practical way to transport your vehicle from one to another port. The main requirement in this case is that your car (or any other vehicle) has to be operable as it will be driven onto the dock. You should not be afraid of any damage occurring during this process as everything is done to make it smooth and easy.
Container. As soon as you are ready to pay extra for the more exclusive service, you can apply for the shipping car overseas in the container. This option is more popular among the cars' dealers as they can place a couple of cars together and therefore make the final price lower without sacrificing safety. Also, if your car is inoperable, you can also choose this option as the vehicle will be safely loaded into the container with the special equipment.
There is one additional type of transportation which is more common for the oversized vehicles and some massive equipment – it's a breakbulk. It's pretty similar to the containers. The parts and items you need to ship are being placed inside a special trailer and then rolled onto the dock. But originally such breakbulks are used by the big companies and not by the individuals, so most probably you will not face this type of the cars' shipping overseas.
Who is usually interested in this type of the services
Of course, as it was mentioned, people can face the necessity of moving to another country and, therefore, apply for the overseas car's shipping service. But it can become easier and even cheaper to sell the car in the USA and to buy a new (or the used) one at the destination country. But in some cases, people really prefer the first option.
And first of all, we should mention military families. Permanent Change of Station is quite a common situation when the military and their families have to move to another part of the country or even abroad. In this case we can speak about Germany, Spain, Italy, UK, UAE, Bahrain and even Iraq. For this particular purpose most of the transportation companies provide not only special rates, but even pretty essential discounts. It's caused by a couple of reasons:
First of all, the documentation in this case is slightly different and easier. For example, the cars of the military families do not require payment of the import taxes upon the delivery to another country;
Secondly, lower prices can attract more people with the friends and colleagues of the families. Plus, with the adequate prices and good services such families most probably will choose the same carrier if they will need to change the location for the next time.
Auto dealers are one more significant group of those who deal with the oversea car's delivery on a regular basis. And the main reason for such interest from the foreigners is Ebay. People can easily purchase a car or any motor vehicles for a very attractive and competitive price, and even a delivery cost will not essentially spoil the price they pay.