Terminal to terminal auto shipping service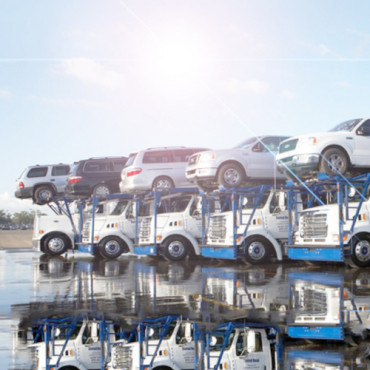 If you're looking for a car shipping company that can help you to ship your vehicle cross country, you probably know about terminal to terminal and door to door service. These two methods are standard for shipping a car. And many people have questions about these shipping methods. Door to door and terminal to terminal methods are the two most common ways to ship your vehicle across the country.
How does terminal-to-terminal auto shipping transport work?
Once you've made a booking, you drive your vehicle to the specified drop-off auto shipping terminals. Your car stays in the storage terminal until your chosen auto transport is ready to pick it up. Once it's picked up, the auto transport will transport it to another terminal location. Then you need to get to that final terminal location to pick up your vehicle. This service involves driving the vehicle yourself to a drop-off terminal where it will be shipped to your new spot. After it arrives, you will have to go to the storage terminal in that location to pick up your vehicle. If for some reason you can't drive your automobile to any auto shipping terminal locations, you can also call a tow truck to take your vehicle to the terminal for you. Some of the benefits of this method of shipment are that it tends to be less expensive than door to door car carriers.
Terminal to terminal auto shipping quote
The terminal-to-terminal service is less expensive than having your car picked up at your location. Therefore, be sure to ask about that alternative because there are situations in which terminal to trrminal auto shipping service is your only choice. Companies that require an auto shipping terminal are typically those shipments that begin or end in locations like New York City, downtown San Francisco, or any place that will not allow an 80-foot auto transport to enter. Other reasons that a terminal to terminal process is required are those in which a car cartier is going overseas, for example, to Hawaii or Alaska. That's where the car is shipped first by auto transport and then on a ferry or ship. Your car will be kept safely in a terminal at the shipping dock while it awaits transfer. Whatever your reasons are for using the terminal to terminal service, you can be assured that it proves to be cost-effective and convenient.
Terminal to terminal auto transport: the advantages of such service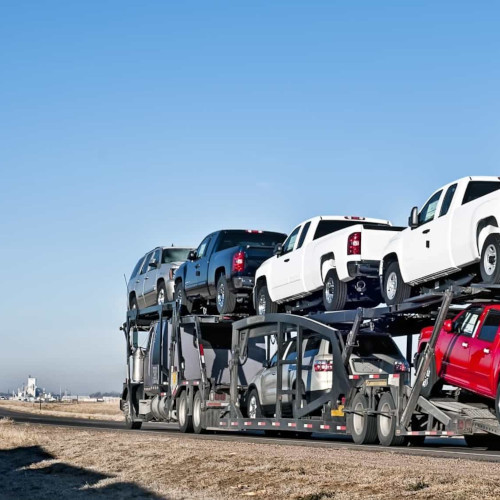 The main benefit of the auto shipping terminal to terminal service is that it's less expensive. However, that's not strictly true because there are several other factors that make it more expensive. The first additional cost is getting your car to the terminal. Then you've got to get back home again. When the car is delivered at its final terminal auto shipping locations, additional costs apply here too. If your car is waiting at a storage terminal for any length of time, you might have to pay extra in storage fees. Another advantage is that terminal to terminal storage is very convenient. You don't have to wait for a pick-up, and you can collect your car when it's convenient. However, having to get your car to the terminal and collect it when it's delivered is not really convenient at all. Peace of mind is something that may be important for you. Because your automobile is being stored in a safe and secure location. Until you or the auto transport are ready to pick it up. This is good to know because you may have to drive a long way to get to the terminal.
Terminal to terminal car transport: the disadvantages of such service
There are several disadvantages of this auto shipping terminal to terminal service, which means it's not perfect for everyone. For many people, the cons far outweigh the pros. One of the biggest disadvantages is that car shipping companies often locate their terminals outside of city limits. This means you have to drive a long way to deliver your vehicle. And once you've dropped off your vehicle, you've got the problem of getting back home. Both these issues can make the terminal to terminal shipping auto method more complicated. There are also additional fees you must factor into the equation. If you're lucky enough to have a friend that can collect you or take you to the terminal it's not such a big deal. But if you've got to get yourself there and back home again, it can work out to be much more expensive. Another disadvantage of booking with terminal to terminal car shipping companies is that you might have to pay storage fees at the terminal. Terminal to terminal services often take longer than door to door transportation services. Your car has to wait until an auto transport is available to pick it up and deliver it to another storage terminal.
Terminal to terminal delivery
One of the decisions to consider is when you're planning to use auto transport to move your vehicle depending on your availability. You need to know how you will get there to drop off and then pick up your automobile. If you can't be in place when your car is being picked up or vice versa, you can choose this option. The demand for terminal to terminal auto shipping service is losing ground to the door-to-door services. Therefore, many car shipping companies don't utilize this option anymore. This is a topic for discussion when you choose who will move your car. If you choose the terminal to terminal service, you can drop your car off and it will be stored until the car transporting company can pick it up. A terminal representative will contact you once the auto carrier has delivered your car to the final destination.