Transport vehicle jobs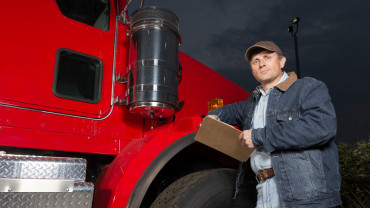 Every job has its advantages and disadvantages. Basically, there is no ideal job position at all. And when we are talking about transport vehicle jobs, the main part of them is stress. Being all the time on the road, with all its difficulties and uncertainties does not sound like a dream job. But here you will also meet a lot of benefits.
Here we will consider the most popular transporting vehicle jobs you can find in the United States. And if you are interested in starting a new career you may check the options for yourself.
Auto transport truck driver
Among all the vehicle transporter jobs this is definitely the most common and popular one. But you should not mix it with a normal truck driver as it has some essential distinguishing features.
First of all, an auto transport truck driver is dealing with cars and not just goods and materials. Every car has its own value, and in some cases one single car can cost more than the whole truck. And one of the main responsibilities of the driver in this type of vehicle transporting jobs is to load and unload vehicles onto the truck.
Depending on the particular truck it can be an open or enclosed transportation, and in every case the process of loading can differ. For example, to load the standard vehicle onto the open platform you may need only a ramp while dealing with inoperable cars that need to be placed inside the trailer you will need special equipment. Therefore, in this case the job of transporting vehicles will require the driver some additional knowledge and skills to use extra equipment. That is why it's not surprising that many auto transport companies are more interested in the personnel with an appropriate experience.
Another significant part of this type of jobs is that the driver will need to pick up the cars from numerous locations. To compare it with more traditional truck drivers who are delivering goods from the supplier to the distributor, these vehicle transport jobs require the driver to go through 10-12 states during the single trip. It's not surprising that in this case we are talking about a 2-3 weeks journey which will definitely be a very good choice for the people with the family and small kids. Additionally, there is not always a possibility to rent a room for the night, so, to save some extra money, many drivers prefer to sleep in the so-called sleeping cabin which is definitely the most comfortable option for the night.
But everything is not that bad. First of all, the auto transport truck drivers have an appropriate number of days off which they can spend at home with the family. And even in case of busy seasons this rule cannot be ignored. Secondly, the salary in this type of the transporting vehicle jobs is one of the highest in the whole transportation industry.
Other variants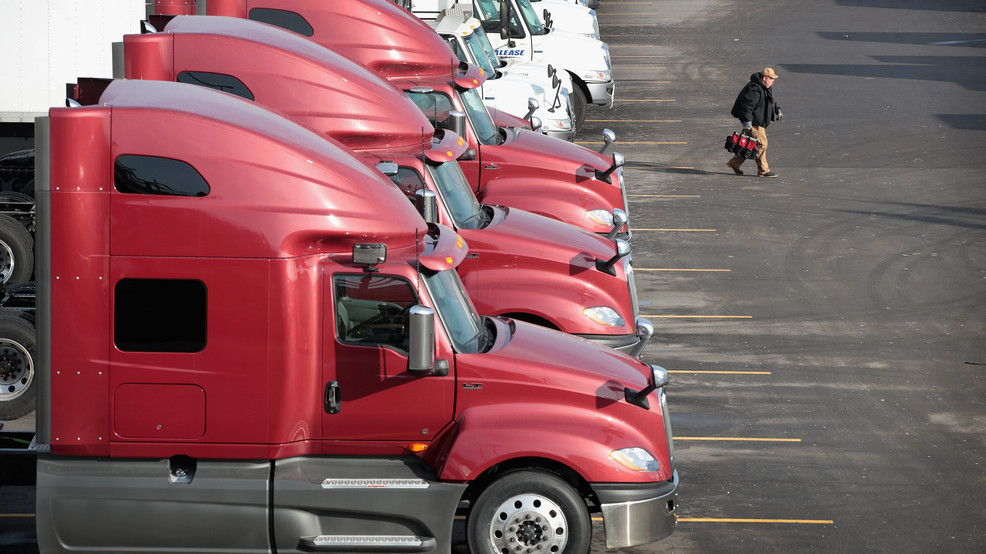 Every professional transportation company works successfully not only with the experienced truck drivers in the staff. There are some other important positions beside the vehicle transport driver jobs.
Thus, a dispatcher is responsible not only for taking orders from the clients but also for making the whole delivery process efficient and profitable. Considering the number of states every transportation company is dealing with (normally, it's 48 states but some companies also work with Alaska and Hawaii), it requires attention to details and very good scheduling skills to prepare a truck filled with up to 11 cars that need to be delivered in relatively similar locations. Otherwise, the transportation company will lose out on the fuel and the working hours of the driver if he will need to make a significant loop for one single car. On the other hand, too long delay in the transportation while the dispatcher is waiting for other cars for the same direction can lead to losing a potential client and, therefore, will affect the reputation of the carrier. Nowadays online reviews are one of the most influential tools in regards to attracting new customers and keeping the face of the company.
Another variant is a customer service representative. Basically, this is a person who is dealing with the clients directly. Meaning the order itself fully depends on the professionalism and the attitude of this person. In many cases, car's owners are dealing with the transportation companies on a very rare basis and usually have no idea about the whole process. So, the responsibility of the customer service representative is to provide the potential clients with all important information and to make them choose this particular company. Otherwise, they will just figure out everything they want to know but choose a competitor. That is why every transportation company's manager should carefully choose an appropriate person for this position. Typically, to raise the interest of attracting new customers, customer service representatives have bonuses depending on the number of new clients.
Personal vehicle transport jobs have some distinguishing features in comparison with traditional truck drivers. Thus, normally it's a part-time job with a fixed salary. You will need to deal with one particular car, usually of the higher value, so your main responsibility will be to take care of it during the whole delivery process. It's a great opportunity to start the career of the auto transport driver as it's slightly easier and many transportation companies do not require too much experience for it.
Some tips
To get the desirable job as soon as possible you can use some tips. Of course, there is no universal way that will allow you to get everything you want, but at least you can slightly raise your chances.
Thus, having your own truck or trailer can essentially impress the potential employer. This will mean that you know already how to deal with such huge and massive vehicles. Moreover, if you can afford to use your personal truck for the transportation service, it will be a very attractive option for the employer. But you need to be careful and take into account the amortization cost of your vehicle if you are going to use it for the company's purposes, therefore your salary should rise accordingly.
Experience is a very crucial point. So, even if the job offer you are getting for the first time does not look too attractive, this is a good chance to get the experience you can use later to find a better option.
Some transportation companies are even ready to pay for the training of the new drivers to make sure they will work for them afterwards. For example, you can apply for the foundation to get the Commercial Driver's License as not everybody can afford it at the very beginning. After getting a CDL, you will need to work for the company for a year with a pretty basic salary rate, but even in this case, if you are ready to pay for the training, you can do so and be hired for the standard salary of the transport truck drivers.
Finally, you should not consider truck driver's jobs only from the company's perspective. There is always an opportunity to start your own business and to become a so-called owner-operator. Especially if you have some basic knowledge about this sphere of business and if you have at least one truck or trailer. This kind of business can become very profitable and, in comparison with many other industries, it's not too hard to run it.