All you need to know about hiring a truck driver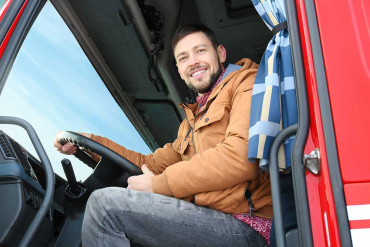 Normally the hiring process is a full responsibility of the HR department of the company. But if we are speaking about such a specific process as truck driver hiring, it can require extra attention and control from the management.
Here we will consider some basic steps every employer needs to follow to make the whole process more productive and efficient.
Sequencing
1) To hire truck drivers HR needs to be sure in the candidates' knowledge and skills. It can be complicated if an interviewer himself doesn't have appropriate experience in the truck industry, and in most cases, unfortunately, this is a real picture. Such an interviewer cannot ask necessary questions and even if he does, he cannot distinguish correct answers from messy ones.
That is why a responsible manager secures the process of hiring truck drivers by letting an experienced employee attend the interview. In this case the applicant will be checked both for his personal and professional conformity for the job.
2) Interview "on spot". If you are satisfied with the first stage, you can invite the potential truck driver for hire to demonstrate his driving skills. Sometimes the candidate may show a perfect theoretical knowledge but be unable to put them into practice. In most cases this is applicable for new drivers which just graduated from the technical school and don't have enough practice.
There are a lot of training opportunities for newbies among a variety of employers. Such training programs normally include a minimum salary so the trainee can concentrate on getting an experience with further professional growth in the company.
3) Legality check. In the U.S. trucking companies may have an access to the potential employee's CSA profile with detailed and updated information in regards to his traffic law violations. The database about fines, accidents as well as police records will help to see the whole picture of the person and to ease the process of the truck driver hire.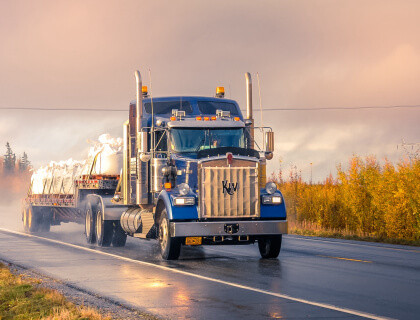 Follow-up procedures
You think you have found the most appropriate candidate and made him a part of the team. Now it's not less important to make sure this person will fulfil your expectations and will feel welcomed and confident in a new working environment:
Hidden check. The first weeks of the job are the toughest, especially for young drivers. It may be a great tip to arrange a truck to be followed on its way by the company's experienced driver, especially if it's on his route. It's a great opportunity to have a clear view on the driving techniques of a new employee and to help him to improve them;
Personal talk. Beside the employee, there is another side of the job – a working environment. You shouldn't only check your staff for their compliance with the requirements, but also to make sure they are happy with their job. They may also have some ideas and recommendations which will make the whole process more efficient;
Online check. Every trucking company knows and successfully uses such a source of information as a CDL scan. There you will find feedbacks about an overwhelming majority of professional truckers in the industry.
When you hire a truck driver, you are getting a person which will be an essential part of your company's reputation. One wrong person can nullify the hard work of the rest of the team. That is why it's so important to follow an appropriate procedure and to pay equal attention to every particular candidate and, afterwards, employee.