Trucking Alliance continues press for drug testing reforms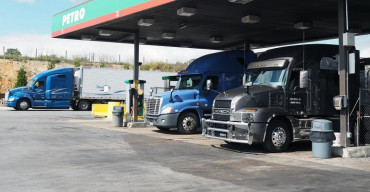 The Trucking Alliance, a coalition of some of the country's largest trucking companies, again on Wednesday called for stricter drug testing for applicants for truck driving jobs, as well as a mandate for speed limiters in heavy trucks and a prohibition on under-21 drivers operating interstate.
In comments filed to the House's Transportation and Infrastructure Committee, as it begins preliminary prep work on the next federal highway bill, the Alliance said that urine tests — the standard test required by the U.S. DOT for driver applicants — fail to properly screen applicants for drug use.
The group pointed to new data on the subject to back up its point. In a survey conducted of more than 150,000 applicants, in which those applicants were screened for drug use via both a urine analysis test and a hair sample test, the Alliance contends that urine tests missed nearly 9 out of 10 drug users. Whereas 949 applicants failed a urine sample test, out of the 151,662 applicants, hair sample tests yielded positive tests for 8,878 applicants. "The survey results are compelling evidence that thousands of habitual drug users are skirting a system designed to prohibit drug use in transportation," the Alliance contends. Further, the group insists that, if extrapolated industry wide, the numbers would equate to about 300,000 drivers who would have failed a drug test under hair sample testing.
The Alliance includes carriers like J.B. Hunt, Knight, Swift, U.S. Xpress and others. The group has pressed in recent years for stricter drug testing protocol for drivers, including calling on the Department of Health and Human Services (HHS) — and subsequently, DOT — to comply with a Congressional statute in the 2015 FAST Act that requires DOT to accept hair sample tests as a recognized drug screening method. Currently, DOT only accepts urine analysis, but carriers are free to perform both tests, though it's often costly and inefficient. Congress said HHS must develop guidelines for hair testing protocol before DOT can recognize the tests. HHS still has not complied with that statute.
Representatives from the House's Transportation and Infrastructure Committee on Wednesday heard testimony from trucking industry trade groups, enforcement groups and safety advocates as part of its initial work on the next highway reauthorization bill. The current highway law, the FAST Act, expires at the end of next year. The Alliance was not one of the groups represented at the hearing, but it filed comments with the committee nonetheless. Read CCJ's coverage of the hearing at this link.
In addition to pressing for drug testing changes, the group also advocated for the revival of the speed limiter mandate rulemaking (the Alliance presses for a cap of 65 mph), ending the ELD exemption granted to livestock haulers and prohibiting drivers under age 21 from operating interstate. The group also has asked Congress to require collision mitigation systems, such as active breaking systems and lane departure warnings, to be required as standard equipment on all new trucks.