Indicators: Freight volume climbs, rates stagnant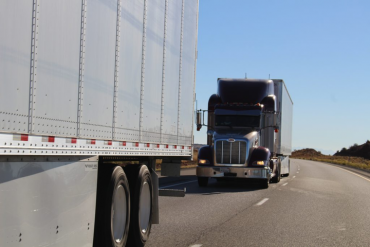 Despite climbing spot freight volume, rates hang flat: Spot market freight volume in the three major truckload segments (van, reefer and flatbed) jumped in March from February and were only down slightly year-over-year. But a flood of trucks working the spot market, "kept rates in check," said DAT in its monthly Freight Index.
"We anticipated a bigger increase in demand for trucking services, but unexpected events, including flooding in the Midwest and a major tank fire in Houston, prevented the typical surge of shipments ahead of the close of Q1," said DAT Senior Industry Analyst Mark Montague. "As a result, truckload rates were lower than expected in March."
While freight volume increased 3.7 percent for vans and 2.1 percent for reefers compared to February, rates fell a few cents per mile in both segments, DAT reported. Flatbed freight was the strongest segment of the three, with a 10 percent increase in freight demand. Rates in the segment climbed slightly in March from February.
Spot truckload rates in March were well below last March, when load-to-truck ratios and rates were at record levels. Yet freight volumes remained relatively strong, DAT says. Van and reefer volumes declined just 2.5 percent and 3.4 percent compared to March 2018, and flatbed volume increased 4.8 percent year over year.
"Overall freight availability reflected a solid economy during the month of March, with van freight volumes increasing more than 6 percent during the last week of the month," Montague said. "There was enough capacity to cover the demand, and as a result rates did not rise as expected for this time of year."