Where to hire a driver for long distance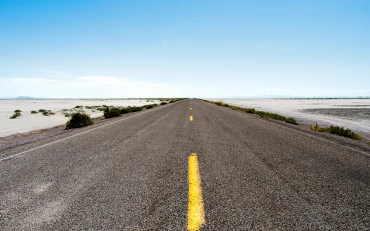 Through our daily life we can face different occasions when we need to travel far away. Of course, there is also a flight option, but it's not always the best solution, especially considering the trip to the airport and long procedure of check-in. Fortunately, nowadays we have a great number of companies providing long distance drivers for hire.
Necessity of drivers for hire at the long-distance trip
Basically, all the occasions when you may need this option can be divided into several groups:
1) Vacation. Not everybody prefers to spend the whole vacation laying on the beach or enjoying free time at home. For those who are interested in adventures and exploring new cultures and attractions the best option may be to hire a long-distance driver. Firstly, it will allow you to enjoy wonderful sightseeing of a new place. Secondly, there is no need for checking maps or navigator every ten minutes and for searching the best route. Finally, getting a local driver will help to explore the places you as a tourist even didn't hear about.
2) Business. Various seminars, events, forums and meetings can require travelling to a far spot of the state or even to a different state. And this reason is one of the most common for making you hire a long-distance driver. Usually such events last for just 1-2 days so you hardly will have enough time to relax after a long trip. Additionally, it may require you to deal with some preparations especially as the event was short-noticed. And, of course, business calls and emails will be handled much effectively and quickly if you are not at the wheel.
Beside that, many people are living in the suburbs and it may take more than an hour for them to reach the office.
3) Travelling with kids. Of course, nowadays every family is required to use a special kids chair when travelling by car. Despite that there are a huge number of situations when you will need to urgently approach your child (especially if there is more than one). And it's not always possible to make a stop. When you hire a driver for long distances, all these problems can be solved immediately. The same benefits you will have while travelling with your lovely pet.
4) Disability to drive. Not every person can cope with the stress and inconvenience caused by a long journey. Especially in regards to senior people or those who have some problems with their health. When you hire a driver, long distance will become much safer as he also can perform a first aid in case of emergency.
Here also can be mentioned a bad weather condition for driving. Every long-distance driver for hire has appropriate skills and experience to cope with any difficulties on the road you might never dealt with.
Certainly, there may appear additional cases not mentioned here. For example, if you just bought a new car or just got your driving license and have to take a long trip.
Specialties of long trips
The main requirement for the candidates of these jobs and the first thing that is taken into consideration when hiring for drivers is endurance as such trips can last for a few days even. Among other personal characteristics can be mentioned stress-resistance and quick reaction. Certainly, driving experience is also very important.
Beside special features of a driver for hire, at long-distance trips additional attention is paid to the car condition. In most cases this point is being discussed before arranging the trip.
Also, it's pretty much necessary to try to choose a better weather condition if the date of the trip can be flexible.
Even if you feel comfortable and enjoy driving the car, a long trip is that particular case when hiring a professional can be crucial.