Things you should consider before hire race car transporter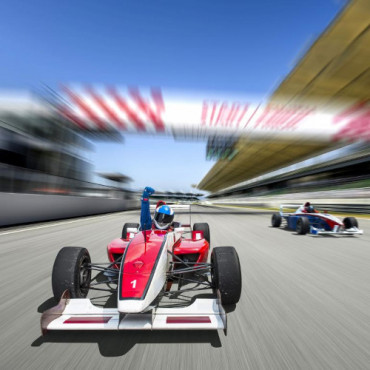 With all the time and money invested in your race car transporters, it only makes sense that you want the most reliable way to transport it. There are several factors you should consider for your race car trailer setup. While protecting the car is a priority, you also need to think about ease of use and if you can tow it using your current vehicle.
Start your research early
When you realize that you need transport for your race car, you can start doing research. If you are going to wait until the last minute, you may find yourself paying too much and making unexpected decisions that most likely won't work in your favor. There are many car shipping companies, but it is really difficult to find a reliable auto shipping service. The best solution is to get some recommendations from someone in the racing industry who has had a good experience with the particular company. If this is not possible, use the Internet as a guide. However, make sure you have enough time to carefully consider your options before you hire a race car transporter.
Will you need a covered race car trailer while transporting race cars?
The other thing you should do is to understand whether you need an enclosed race car trailer. It depends on several factors. If you are going to travel long distances, a covered trailer will definitely offer the best protection. Bad weather and road debris pose a real danger when the vehicle is transported in an open trailer. In addition, a covered car transport can be used as a long-term-storage plan for the automobile. Please, note that the covered hauler is more expensive than the open one. If you do not need to travel long distances or if your car is more about performance than looks, you can choose an open trailer.
Compare quotes to get the best deal
Keep in mind that the most expensive company can not offer the best service in the world, and conversely, the cheapest quote may not be the most unreliable. Most car shipping companies work through brokers, which allow a mark-up in order to ensure profit, but most likely, the actual transport drivers will receive the same cut regardless. Your best solution is to ensure that all the quotes are providing you with the same transport package, whether it be the open truck or enclosed hauler, door-to-door delivery, and comparable levels of insurance.
What size trailer do you need?
When it comes to trailer size, you will definitely want to have enough space in a trailer. However, you should also consider your budget as well as the size and number of automobiles you want to transport. For simple transportation needs, you can go with the smallest hauler for your automobile. It will be much easier to maneuver and cost less to both purchase and tow. But if you need to work inside the trailer, or store tools and parts, make sure you have enough space in it. Once you choose the truck, you need to make sure you have the right hitch for the car and hauler as well. If you have the need to transport heavy equipment, these are the best trailers to choose from.
The benefits of using race car transporters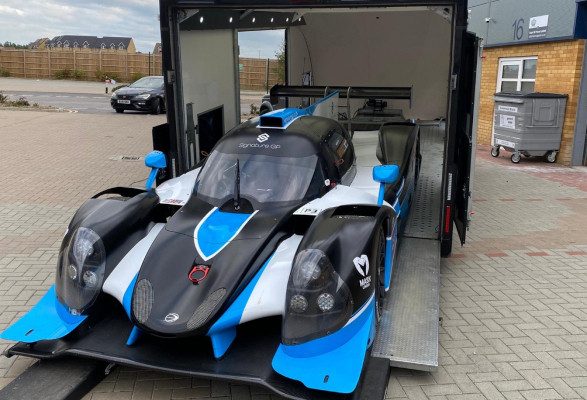 The special high-speed transporter for racing cars was a one-of-a-kind specimen built by the Mercedes-Benz testing department. The racing department used the vintage race car transport, also called the "Blue Wonder", to chauffeur its racing cars in 1955 – at speeds of up to 106 mph. As the original mercedes race car transporter no longer exists, mercedes racing car transporter was completely reconstructed with the help of documents from the archives.
So, if you have a racing team that provides race automobiles around the country, then you are probably interested in transporting these race vehicles in the enclosed trucks. Small teams usually do not work full time and cannot afford their own trucks. Therefore, it's much more profitable to hire race cars transporters for racing car usa to transport their racing cars to any racing venues where they can participate during the entire racing season. This also applies to other racing series that include luxury, sports cars and classic automobiles. Enclosed trucks are good for racing cars because they provide great protection from the environment and other outside sources that can cause damage. In addition, you don't need to worry about any other previously mentioned topics like environmental protection, vandalism and insurance.
Purchase more insurance if needed
Although all car shipping services require a mandated level of insurance to be kept at all times. However, depending on the value of your automobile, you may need additional insurance coverage. Although damages in transit are rare, you would want your car to be fully covered if the unthinkable occurs. This will also help give you peace of mind during the process knowing you are financially secure no matter what happens.
Prepare your automobile before shipment
Once you have settled on a car race transporter service and determined any additional insurance needs, you will need to prepare your automobile for pick-up. Most car shipping companies require you to drain all fluids to lower the overall weight of your vehicle and make it less of a safety risk during shipping. You will also want to remove any aftermarket additions or customizations that could fall off or otherwise be damaged. Finally, make sure you inspect the car thoroughly to protect yourself against superficial cosmetic damage that could possibly occur due to driver negligence. Take pictures if needed. In nearly all cases, this is not a common threat, but when dealing with a high-value vehicle such as a race car, you can never be too careful when entrusting it into another's possession.