Tesla Truck: Beyond the new reality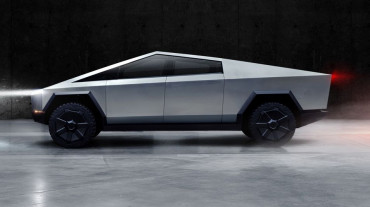 If you've ever seen any Tesla car on the picture or TV (or even were lucky enough to enjoy its look in real life) you can easily agree that these cars look like visitors from the future. Unique exterior and impressive technical characteristics make it a superior competitor for most of the well-known brands. Additionally, the common feature for every product under Tesla name is the usage of electric motors, which in the upcoming future will be unavoidable.
Recently the company has announced its new Tesla truck, which is of interest for most trucking companies and drivers.
Technical part
First of all, when considering Tesla trucks, we should mention their loading capacity. In comparison with ordinary cars, this feature is caused by specific cases when people need to use this kind of vehicle. Producers made it possible to load up to 3.500 pounds – for this purpose the new Tesla truck is equipped with a quite spacious cargo bed. Beside that, they also provide the truck with a high-level tow rating depending on how many motors it has (starting from 7.500 pounds at the basic model).
Secondly, any electric truck Tesla is faster than most common vehicles. But here we need to mention that the acceleration speed of a particular truck fully depends on the quantity of motors it has. Thus, having 1 motor only already provides acceleration speed to 60 mph for only 6.5 seconds while 3 electric motors (maximum capacity) shorten it to 2.9 seconds.
Having electric motors involve a necessity of their charging. It still can sound a little bit weird for those who got used to refueling a car in a traditional way, but with Tesla charging cable it's as easy as a visit to a gasoline station. Again, the duration of driving a truck depends on a number of motors it has. A single motor allows you to drive a truck for about 250 miles and a full set prolongs it up to 500 miles.
Finally, considering technical features one more aspect deserves our special mention – driver assistance. Beside the opportunity of a common for Tesla cars Autopilot, its trucks may be additionally enforced by a Full Self-Driving access, which can become especially in demand for long-distance trips across the country.
Considering these characteristics, it's becoming obvious that Tesla trucking potential exceeds most of modern vehicles parameters and it will take time for them to get this result. Meanwhile, nowadays this company hardly has a great competitor, at least unless such big carriers as Ford will start electric motors implementation.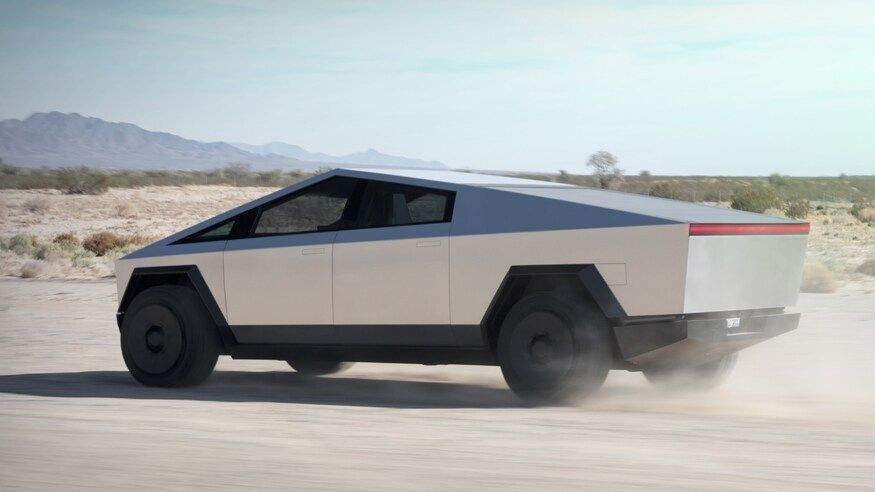 Exterior and interior part
Sharp lines of stainless steel are the first thing you pay attention to when looking at this truck. Their interesting alien-like exterior is intended for a truck to be faster and represents common Tesla appearance.
Despite of a quite compact size in comparison with traditional trucking vehicles, beside a loading cargo bed this truck can place up to 6 people providing them with spacious foot space. Additionally, each model is equipped with a special sliding tailgate where you can place motorcycles and other small vehicles.
Driver will be impressed with a square-shaped steering wheel reminding PlayStation remote control as well as touchscreen at the main panel. Thus, Tesla new trucks are made in accordance with the latest technologies, developed by talented specialists of Elon Musk's brand.
In conclusion, few words in regards to warranty of a Tesla new truck. Every buyer can choose a basic 4 years warranty or enhanced one for 8 years.
These results have been made during various testing but officially Tesla truck release date is considered to be in 2021. This impressive model still needs to get approval from NHTSA and other regulators as most of the characteristics were announced by the company itself.
Taking into consideration that, according to the recent research, trucks are one of the most popular vehicles used in the U.S., the demand for electric trucks Tesla can increase drastically after it will go into massive production, even despite its quite high price.
Certainly, this kind of modern truck cannot become popular throughout the country in a few years. People need to get used to this technology and driving companies need to smoothly implement it. But the current tendency looks quite encouraging.