Utility of the car shipping price calculator
Reading time: 4 min
Articles

With modern technologies it's getting easier and faster for customers to apply for any services they need. It is also applicable for the transportation industry where almost every company nowadays has a special shipping car calculator on its website. Now no need for calls, email requests or personal visits – you can get the approximate price just in a few minutes.
The data you need
Firstly, it should be underlined (and it does on most carriers' websites) that no personal information is required on this step – no addresses, number plates, names and, of course, credit card details. Car shipping calculator is just a useful tool assisting you in making decisions, choosing the companies with the most appropriate quotas and actually just planning your budget.
There may be some differences from company to company, but overall, you need to insert the following information into the car shipping calculators:
Information about the origin. Some companies require just ZIP or city name, others need to get more detailed information, including ZIP, city and state. Actually, it depends just on the website's platform: if it can automatically recognize the location based on the ZIP only or the system is not that accomplished;
Information about the destination. Here is all the same as in the previous paragraph;
Your car's features. It can be information only about the type of your vehicle (if it is a sedan, minivan, SUV (Sport Utility Vehicle), pickup etc.) or require more detailed information. Basically, the more details about your car you can provide, the more accurate quota you will get. So, it's much more efficient to insert into a shipping cars' calculator the model, make and year of your car. Even though, if your vehicle was somehow changed (modernized or refined), you will need to check the accuracy of the calculations with the company's representative;
If the car is operable or non-operable. The cars that are not able to run will add some extra cost to your final price according to the car shipping rates in the calculator. The reason for this is that a carrier will need additional tools, mechanisms and efforts to load and offload your vehicle on the truck. What about a running car, because of the weight limitation for the transportation, most companies allow to keep only a quarter of the fuel. That will be enough for moving the vehicle on and from the truck if necessary;
A shipping car costs calculator also contains the section where you should choose a requested carrier type. Normally it is an open or enclosed transportation. Talking about the price you should not be surprised if an enclosed type will cost much more than you expected. It is a common practice that this type of carrier adds up to 60 percent to the basic quota;
Date. This point is not necessary for the initial calculations but may also show you if the requested date is covered by a low or high season. You may also check afterwards if the quota can be lowered within other dates;
Email address. This will help you to get an approval of what the company is ready to offer you and can become a base for the budget.
Getting a final quota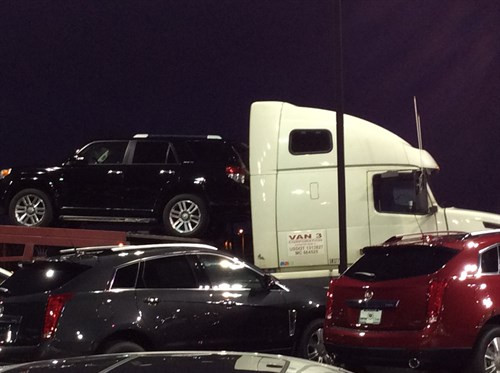 As soon as you get the shipping cost for cars by calculator and are satisfied with it, you need to contact the company's representative to approve it. You may be asked more details about the length and weight of your vehicle, more detailed addresses and other appropriate questions. From your side you may also get more information in regards to the delivery date, insurance policy, possible discounts and special offers. After an agreement you will get all the necessary documentation for making the final deal.